News
Nights at the Circus comes to Edinburgh Fringe
15 May 2019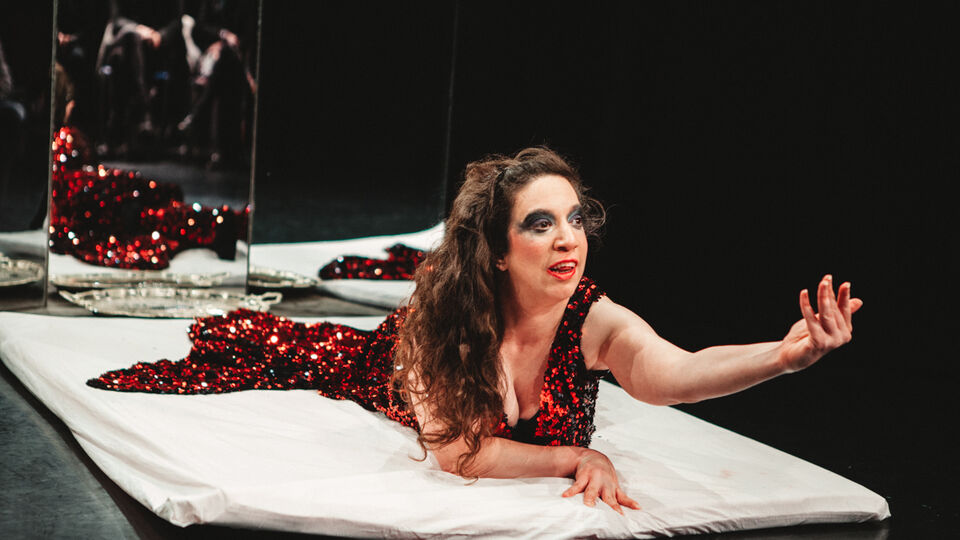 We are excited to announce that we are bringing 'Nights at the Circus' to Edinburgh Festival Fringe this August.
This cutting-edge show was conceived and directed by our Associate Artist Fauve Alice in collaboration with learning disabled performers David Munns and Ellie Mason. After its debut in November 2017, Ellie won the 'Sexual Freedom Award' for her performance.  
A show that enthralls and disrupts, Nights at the Circus presents themes of sex, desire and identity in a daring performance. 
This is an opportunity to take our exciting and provocative work to a wider audience

- Fauve Alice, Associate Artist & Nights at the Circus Director
Our motivation for taking this piece to Edinburgh Fringe, the largest arts festival in the world attended by a global audience in their thousands, stems from our objective to improve representation of professional learning disabled performers on theatre stages around the world. The subject matters explored in the show are often seen as 'taboo' within learning disabled communities, which is something we seek to challenge and interrogate. 
In a circus after the lights have been turned off, four characters emerge in the darkness slowly revealing their desires, hunger and inner conflicts. Part mythical, part real, they define their own sense of sexuality and identity. Tension builds as the characters exist in their own separate worlds until a moment of destruction brings them together in an orgy of bodies, textures and emotions. 
In the run up to Edinburgh Fringe we are running a Crowdfunder campaign to help us cover the notoriously high cost of attending the festival. Find out more about the show from performer David Munns (and donate!) by following the link below...