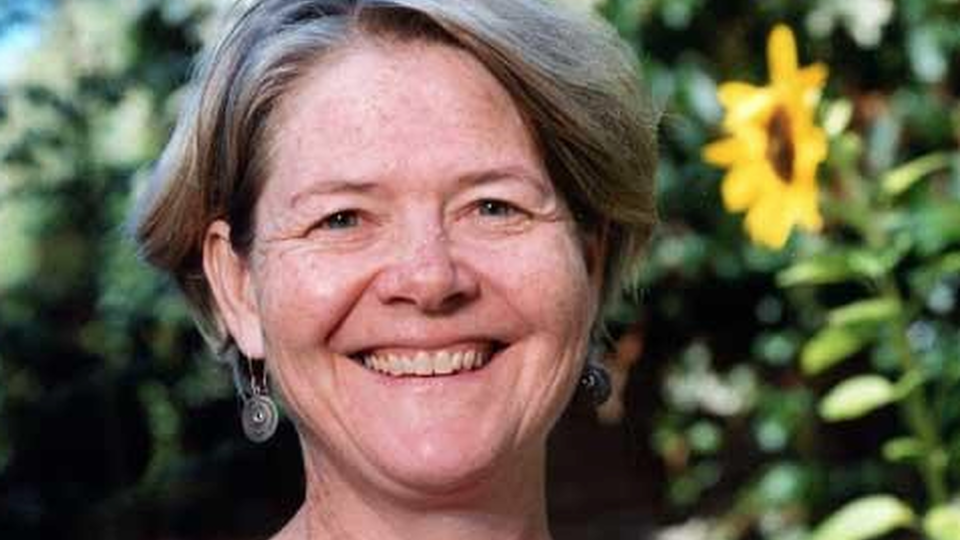 So, my name's Sue Mayo. I work as a theatre maker specialising in intergenerational practice and I teach at Goldsmiths where I run the MA in Applied Theatre.
 
I know Spare Tyre from the very beginning because I went to see 'Baring the Weight' the show that was made from the book 'Fat is a Feminist Issue' in… late '79 I think, or 1980. That was an amazing experience to see a show that had really drawn on a call out for experiences. I certainly think you cannot underestimate the impact of the beginning, of those shows at the beginning, they were unusual in their content they were unusual because they were musicals. So it wasn't like you were getting an earnest lecture, you were getting a really fun show and the company had a hilarious name in its connection with anxiety about weight.
 
What I think is really interesting, which I think is not an obvious connection, but I think the work as it has continued in terms of particularly having groups who perform who are older people, who are people with learning disabilities, they have made space on stage for different bodies.
 
I think that the approach was based on the assumption that creativity is a human right. It's quite funny really to feel that making the argument for the arts still has to go on, because I feel as if at my age I've been through very many times when we all thought 'good they've got it, everybody knows now; it's really important, it's really helpful to people, it's really empowering' all of the things we said. But I think… I would say it's still really important that we keep making the case for this kind of work. That marginalised voices are being heard and that the dominant voices who are having a field day at the moment, the people at the top of the pyramid are just re-discovering that they can say anything and do anything. And we need to be alert to that and I think one of the things we can do is, those of us who work maybe at a more grass roots level is to remember that we are activists and actually keeping the voices of the people who experience things at the other end of the pyramid, keeping those voices alive and loud is very very important at the moment.
 
Over time Spare Tyre has opened up performance not for certain groups, it's moved from work that is just for people to work that is by people. And I think that's a massive political move that began towards the end of Clair's time and has continued with Arti.

There's a real joy, there's something very joyful about Spare Tyre. I think there's a massive enjoyment of what the participating community are bringing. The stories they're bringing, the way they work, the (…) kind of maybe different performative qualities of people. So not trying to make people fit into something, but looking at them and thinking 'what is it that they're bringing' and really, er, enjoying that. And I think it's great to know that their artistic ambition is really alive. I think what's remained from the end of Clair's time is the centrality of the group and what they want to say, and what they'd like to be exploring and I think that's remained and I think that's a fantastic thing so. It's… there's a sense that the team at Spare Tyre work absolutely in collaboration with the participants. So it's not to say that they don't bring their considerable skills to things, but they do it in a conversation with people. So I don't have a sense that they sit together in the office and dream up something amazing and then just tell people it's what they're gonna do, I think they're always in dialogue. So what is being planned and prepared for is done by listening to and engaging with the people who they work with.
 
I think that it's important not to forget how wonderfully exciting theatre is. Theatre brings things up to a very different level and people focus and people maybe bring something out of themselves, which they didn't know they had. So I think that that really was a great reminder for me not to be unambitious in the work that I did and not, to support people to be able to do that as much as possible, but not to lower my expectations because people might be physically fragile or might have not got a lot of experience and I think that's been very important to me.
 
But I think the other thing which I would say… Spare Tyre's inspired in me through the long length of time I've known of the work and come and see the work, is to keep changing and developing. Looking at a new shape for it, a new place to do it, a new group of people to do it with. Not loosing your thread or your kind of loyalty to what you've got, but understanding that you need to develop and I think that's been a wonderful aspect of Spare Tyre is development and newness as well as this kind of loyalty to core values.
 
It's great to remember the beginnings of things and that instinct to seize a really important thing that was going on and to make it joyfully accessible to people in a way that's still questioned and still critiqued, but really used art to do it. And I would say kind of keeping that through Spare Tyre like the letters through a stick of rock, is something I would wish for Spare Tyre as it celebrates it's birthdays.
Sue is a theatre maker specialising in inter-generational practice, and lecturer of Applied Theatre at Goldsmiths University. She first discovered Spare Tyre in 1979 when she saw our first ever show, Baring the Weight and has followed our work ever since.
Sue spoke to us about how our work has evolved from the start up to now.