Events
Summer Residency at Ashcroft Arts Centre
July-August 2021
Fareham
Workshop for families, carers and support workers
Thursday 29 July
Address
Online in partnership with Ashcroft Arts Centre
Workshop for artists and practitioners
Thursday 30 July
Address
Online in partnership with Ashcroft Arts Centre
A digital residency at Ashcroft Arts Centre as part of our We Will be Happy Here project. Activities include a series of online multi-sensory workshops for local learning disabled adults and two professional development sessions, the first for families and support workers and the second for local artists wishing to develop their practice.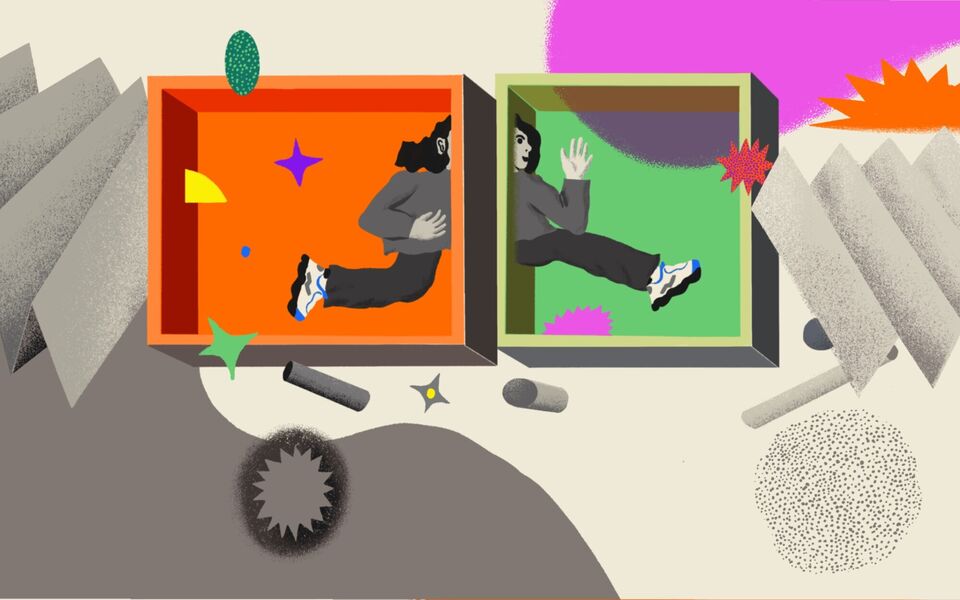 Professional development opportunities–introduction to sensory arts practice
Are you interested in learning how you can use sensory techniques to create engaging artistic experiences for learning disabled people, people living with dementias and others who enjoy activities based around non-verbal communication? If so, join us for one of two online workshops exploring the sensory approach. 
You don't need to have previous experience in sensory work. These workshops are introductions to the sensory practice and how it can be employed both online and offline in our uncertain COVID future.
Priority will be given to participants in proximity to Ashcroft Arts Centre in Fareham.
These workshops will be led by Spare Tyre artist Lisa Muten, an established participatory artist who has extensive experience working with learning disabled people and people living with dementias.
Workshop for families, carers and support workers: Thursday 29 July, 10am to 11am, online.
Workshop for artists and practitioners: Thursday 29 July, 11.30am to 12.30pm, online.
To book a space contact Amy.Whittlesea@hampshireculturaltrust.org.uk
Workshop series
Learning disabled adults from local Fareham partners will take part in a series of engaging multi-sensory, digital workshops. Because the workshops will be personalised to individuals attending, participants will be invited to a taster session ahead of workshops starting so we can make sure the activity is tailored to our group.