Blog
And we call it Tyre Pressure
Rebecca Manson Jones - Artistic Director, Curator Tyre Pressure
01 June 2022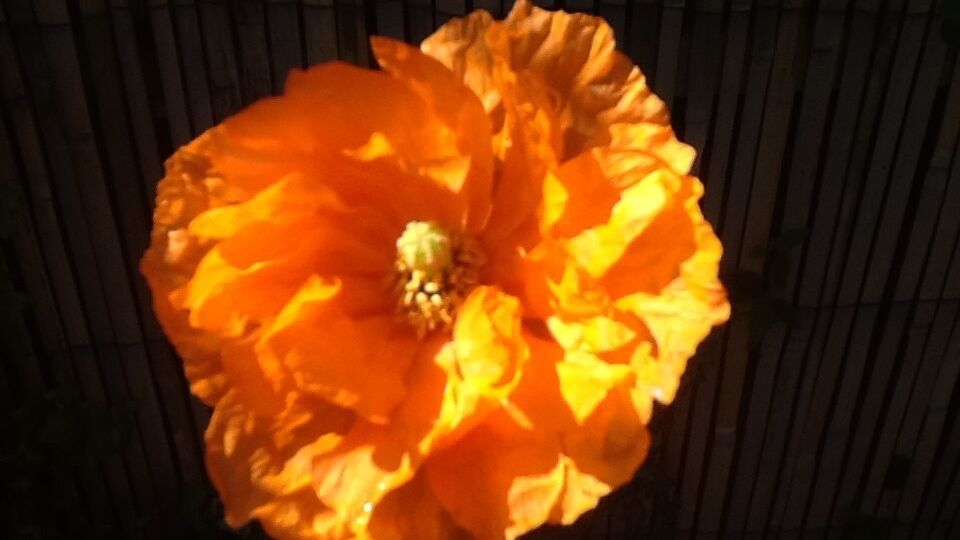 Content warning: contains references to and examples of ableism
In 2018 everything in my theatre practice stopped and then it started again. Like a reset. Not because of the pandemic. Because I'd realised in the process of making a piece about equality/equity, that I was and here's the difficult word 'ableist.' Like most non-disabled people it was ingrained in my being, without me even being aware of it.
Ableism assumes that most people are non-disabled and that the physical environment and our systems are fine if we make reasonable adjustments. It doesn't seek to re-form how we do things and where we do things so that disabled people are included as full citizens. It's like red cars. Once you've spotted it, you can't not notice it. And you'll notice it everywhere.
I wasn't ableist in a stand-on-a-podium-and-mock-the-disabled-journalist way. I had worked on creating assisted performances, and I insisted and found funds for assisted performances for my previous touring show (not an automatic process I was to learn). I was making what I'd conceived of as an inclusive show. I wanted disabled people to be able to attend spontaneously at any performance, with their other disabled friends not force people together according to their perceived deficits to attend on a given night. So far so good.
But the ableism struck me when I realised I hadn't considered who would be onstage. At this point, I began to question my previous record on inclusion and representation. I was ahead of the game on gender, ethnicity, age, class, supporting dyslexia – and proud to be so, but I wasn't anywhere near as strong on working with disabled people. I realised I had lots to learn. I was appalled by my ignorance and excited by the opportunity I'd just opened up for myself.
You see that it's everywhere…
I had started to notice how ageism and disablism intersected in the lack of respect shown to my father, the absolute lack of thought for older disabled people in our design of public space, and what we have to do, to include people who have additional needs in quite ordinary things. How these micro aggressions, not the age or the painful uncooperative knees and the osteoporosis–diminish the sense of self or the willingness to take part in ordinary activities. 
Whilst my father and I both appreciated how people showed their love by making a fuss of him and going to the "bother" (ouch, sorry) of making it work–repaying all /some of what he'd done and meant to people who knew him, older or disabled people shouldn't have to rely on people's generosity. This behaviour shouldn't be additional or special. We should learn it–I now think- around the same time we undergo potty training. 
Coinciding with this education through experiences of ableism, my inclusive show showed me how inclusive my practice wasn't. My education hadn't been and neither had my training, no wonder my practice was lacking. 
I realised I had to start again. So I did. I attended events and listened to disabled artists of all disciplines about how they did and wanted to work, I took part in inclusive practice workshops, and I attempted to raise funds to rethink the project so that anyone whatever their background and abilities could apply to be part of its company and then reshape it as needed. 
That was the early stage of We Will Be Happy Here which has just featured as part of the London Borough of Culture in a residency week at The Albany in Deptford with an inclusive creative team and cast, and co-created with learning disabled members of Lewisham Mencap (and previously BPCA, Kingston Mencap) who performed in small groups each day for a week.
In 2019, I was honoured to be appointed Artistic Director of Spare Tyre. At my interview I spoke to the Board about an idea to work in small creative laboratories that bring together Deaf/disabled, neurodivergent and non-disabled people along with all their intersections of ethnicity, class, religion, age, sexuality, caring status, marital status …. 
I wanted us to spend time together and find out how to make work together and how to tour it kindly, developing working practices that put the person first. I wanted the sense of provocation and excitement I'd experienced in 2018 to permeate everything we would do at Spare Tyre.  We would put ourselves under pressure to create inclusive works, and then put gentle and firm pressure on our peers in the industry to do the same by working with us.
The pandemic slowed us down a bit – or rather it started us down different paths of the ethos first. We have started encouraging the use of access statements and agreeing how we are going to work with each company before we start. We've been working in hybrid ways on line and in person. We are already working on how to make our creative weeks flexible.  (I am on a personal learning journey as I've acquired a long term condition Long Covid which means that on some days I'm a wheelchair user and some days I'm not, and some days I'm only able to work from bed. I have what I'm learning to call a dynamic disability.  I am having to relearn how to work in creative spaces with the help of other people).
We are delighted to have been included in the London Mayor's Liberty Festival with a seed commission to explore some of the aims of our aims over 3 days. And now we are looking for three artists to join us in July in the Free Movement Lab.
We see this as a small start, a first move towards building inclusive companies from the idea forward. 
And we call it Tyre Pressure.