Blog
Favourite moments during my time as Artistic Director
Arti Prashar, Artistic Director
28 January 2019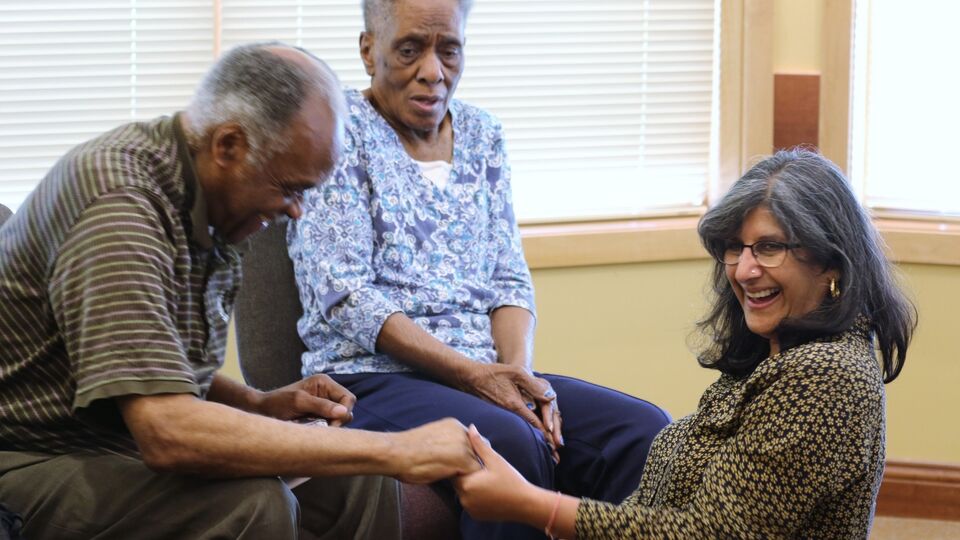 It has been a privilege to be Spare Tyre's Artistic Director and CEO, I have thoroughly enjoyed leading this company for the past 13 years. In 2019 I will step down.  
Celebrating Spare Tyre's 40th birthday has been a fantastic experience, and now is just the right time for someone new to lead the organisation as part of its next chapter. It is time for new blood and new thinking to take Spare Tyre in a direction of their choosing whilst still holding on to the values and ethos that have guided Spare Tyre for 40 years. 
The diversity of the Spare Tyre family is its strength, and I have been so proud to be part of a company that has stayed true to its mission of working with under-represented communities and creating theatre without prejudice. 
My personal highlights have been the inc.Theatre programme–the first accredited drama skills course specifically for learning disabled adults, setting up two community performer ensembles - one for performers aged 60+ and one for learning disabled performers, and creating Feeble Minds–a collaboration with both of these ensembles.  
Dark Inc was another stunning piece of theatre which addressed the issue of mental health in the learning disabled community and of course The Garden has been another great success with six national tours to date. The Roehampton project and its many elements were exhilarating, the Spare Tyre Band, and nurturing artists over the years are also wonderful memories.  
A huge thank you to all the Spare Tyre family for playing with me, indulging my ideas and simply making things happen.