Blog
Not just Teacups and Ribbons ...
Rebecca Manson Jones, Artistic Director
13 May 2020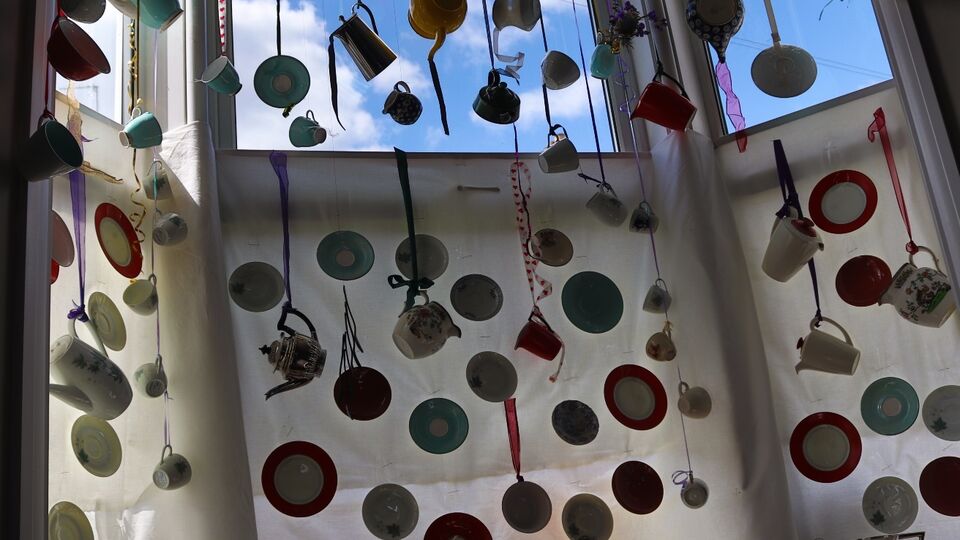 The pop-up installation is a display for a short time in the front window of my house. I can see the display from inside and so can people passing by on the street.

I have used tea-pots and cups saucers, jugs, plates, spoons all held up with ribbon from presents I've been given over the years. All the tea-pots and cups are from different members of my family. They are usually used for important family occasions.  They all have stories that I connect with them.
Ever since I was a little kid, I've liked making these kinds of galleries, a bit like 3-D collages. I like putting things together that don't go together usually and seeing what will happen. 
Often my theatre environments and the shows themselves have an element of this collage style, built into them
It took 3 days to collect, clean, hang, stick and tweak everything into place. It took so long because I've been ill with Corona Virus and I'm not as strong as I usually am. I expected it to take an afternoon.
I only broke one thing!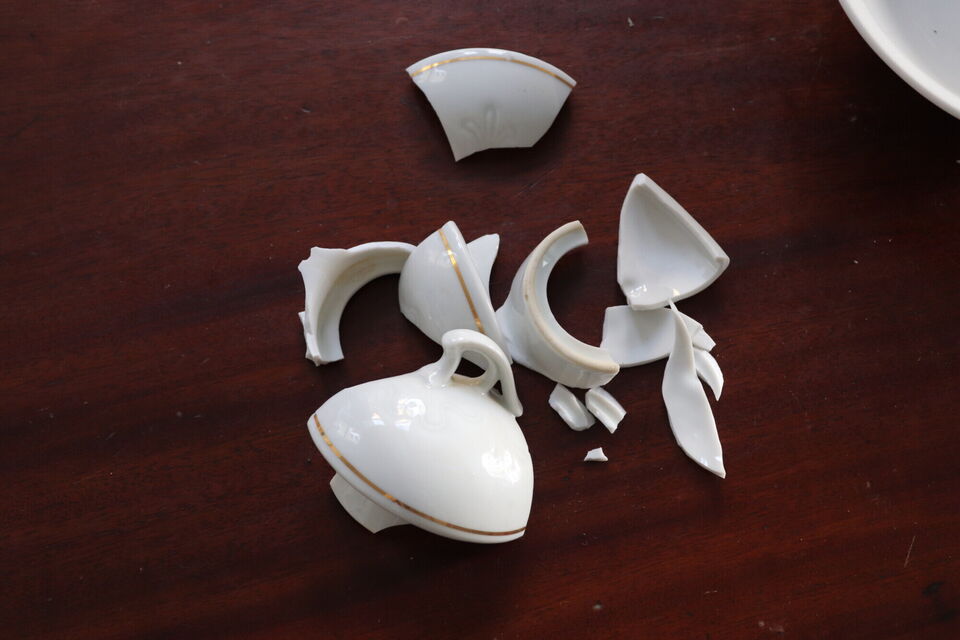 When I started, I was feeling quite angry about how the news was reporting about VE Day. 

I didn't like the way that memories of war were being mixed up with the Covid19 situation. 
I wanted to make a personal memory and reminder of loss.
Making the installation all of the sunshine, the surprise discovery of ribbons to use as tea and milk, turned it from a sad tribute into a happy celebration of those people.
I am very glad that people in the street, stop and look and ask about it. I hope we will continue to talk when the crisis is over.
I wonder how people in 75 years time after Corona will remember us? 
Will they remember this as a turning point in history? A time when we learned to be kinder?
I hope so.  
See the full text here.
View from outside and video from inside