News
Arti to step down in 2019
28 January 2019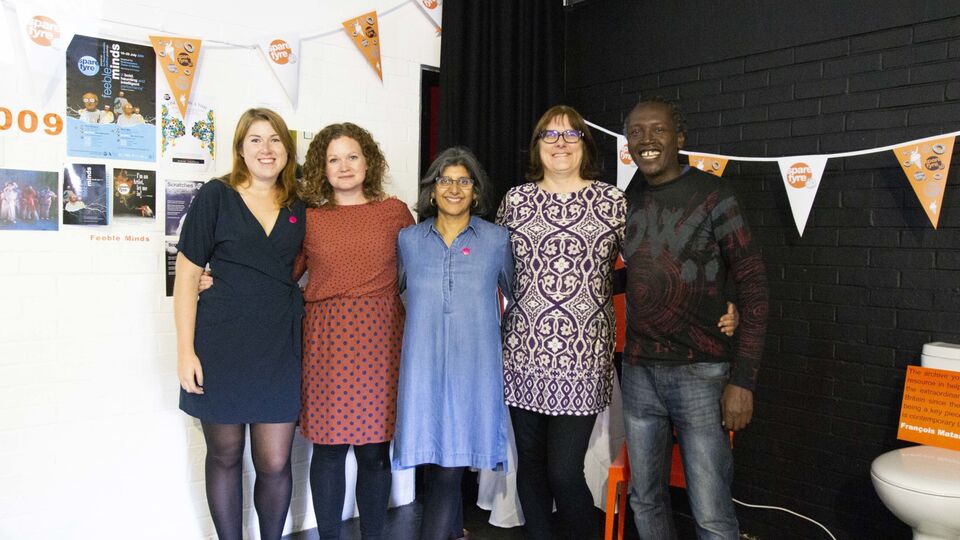 It has been a privilege to be Spare Tyre's Artistic Director and CEO, I have thoroughly enjoyed leading this company for the past 13 years. In 2019 I will step down. Celebrating Spare Tyre's 40th birthday has been a fantastic experience, and now is just the right time for someone new to lead the organisation as part of its next chapter. It is time for new blood and new thinking to take Spare Tyre in a direction of their choosing whilst still holding on to the values and ethos that have guided Spare Tyre for 40 years. The diversity of the Spare Tyre family is its strength, and I have been so proud to be part of a company that has stayed true to its mission of working with under-represented communities and creating theatre without prejudice.

Arti Prashar, Spare Tyre AD/CEO
Our Artistic Director and Chief Executive Officer, Arti Prashar, is to step down in 2019 after 13 years at the helm. Arti joined us as an Associate Director in 2000, before becoming Artistic Director in 2006. During her time here she has led a range of innovative artistic projects, including our immersive performances tailored for people living with dementias. Before we say farewell, Arti will complete the final part to the dementia trilogy with 'Love Unspoken'. This follows on from Once Upon A Time and The Garden. Stay tuned for more details...
Recently we celebrated our 40th birthday through ST40. Supported by the Heritage Lottery Fund, this project archived the company history, putting on record our impact with hard to reach communities. Spare Tyre's archive is now housed at London's V&A Museum and an interactive digital version can be found on our website under ST40. 
Building on this fantastic platform, we are excited to see how new leadership will continue to push the company forward, producing bold and powerful theatre at the cutting edge of artistic practice.
It is with huge sadness that we say farewell to Arti, who has made an enormous impact in her time with the company. Arti's work in the dementia field has been internationally recognised, and her personal leadership and vision have helped to ensure that Spare Tyre is at the cutting edge of participatory theatre–as relevant and vital as when the company was founded 40 years ago. We are now reaching more people with our work than ever before, and that is in no small part due to Arti's commitment, and her remarkable expertise in participatory arts practice. We are delighted that Arti will be staying on over the course of 2019 to ensure a managed transition as the Board seeks to make a new appointment.

Michelle Smith, Spare Tyre Chair of Trustees