News
Introducing our Autumn season
05 October 2020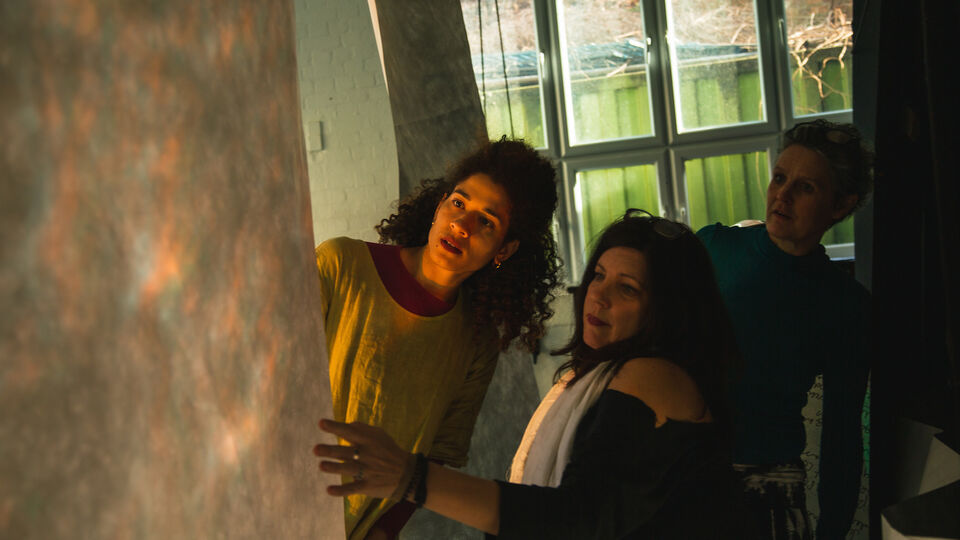 It's customary every September for a theatre company to announce its upcoming season of shows and events. It's fair to say Autumn 2020 is a season like no other.
Spare Tyre has never been a typical theatre company. But now, in these most extraordinary of times, there's something quite comforting about being able to tell you about our programme of work for the coming months. 
All of the following activities are planned to take place either online, remotely or with social distancing measures in place. While not all of it is public facing, we hope it gives you a flavour of the work we're doing now during the pandemic and with the future in mind too.
Here are our four season highlights: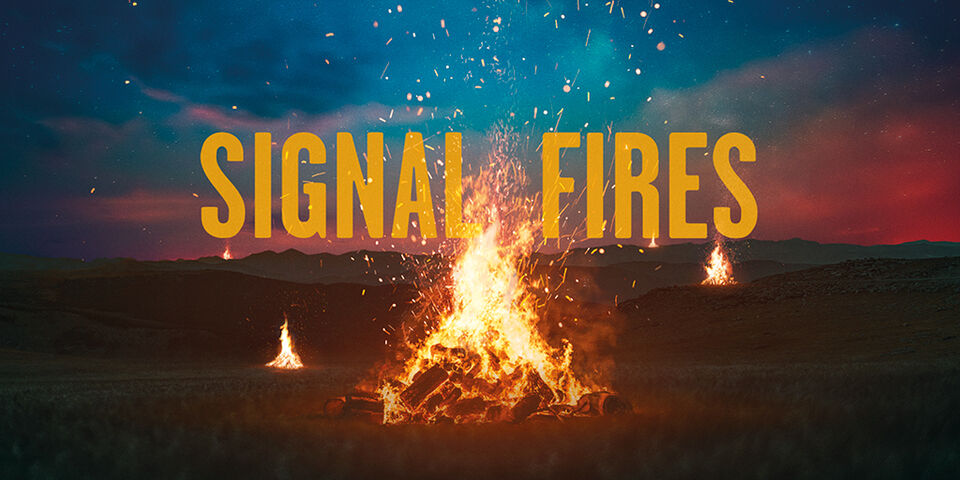 Signal Fires
In October and November, touring theatre companies across the UK are teaming up for Signal Fires, a series of theatrical events celebrating our fundamental need to tell stories.
Our Signal Fire takes place online on Wednesday 4 November. We are sharing varied pieces of creative writing by people who have been shielding during the pandemic around a special virtual fire created by our Associate Artists, Genetic Moo.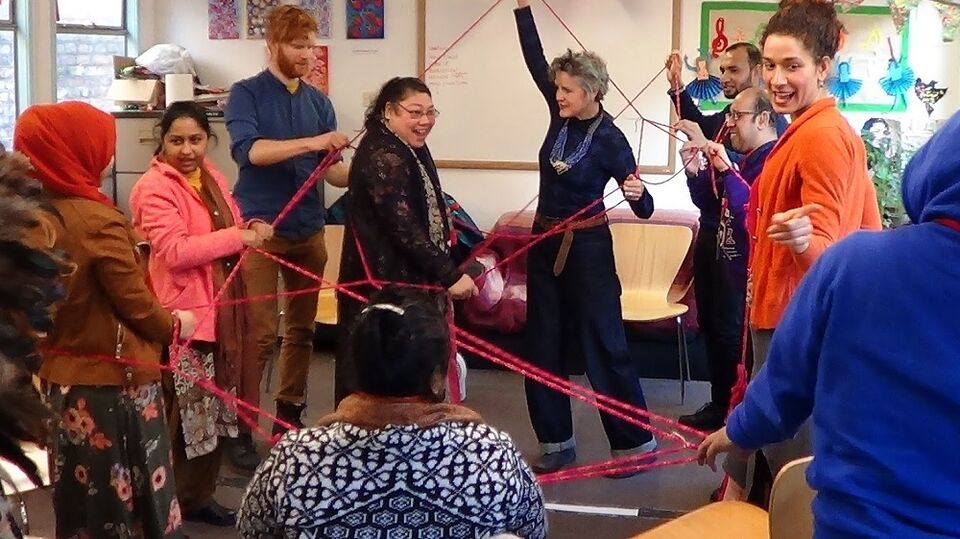 Ghyama Arts
'Ghyama' means 'awesome' in Bengali, and throughout the Autumn we're making 'awesome arts' with participants from the Bengali Parents and Carers Association based at St Margaret's House in Bethnal Green.
This is the first year of the three-year Ghyama Arts partnership. While this Autumn's workshops will take place online, we look forward to meeting the participants again in person as soon as possible.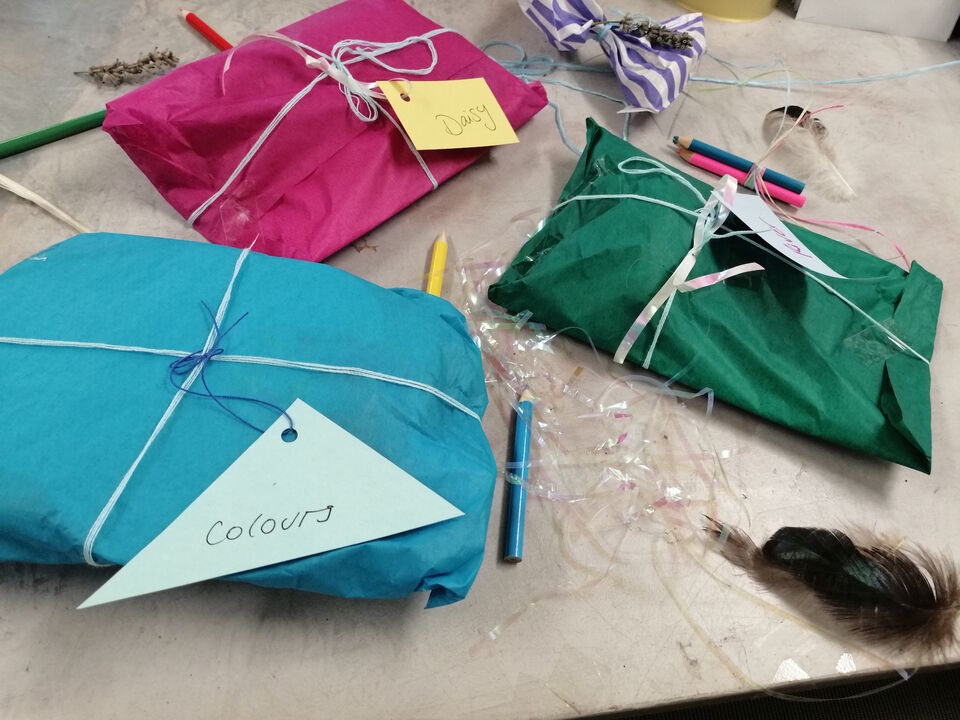 Spare Tyre Through Your Letterbox
During the COVID-19 pandemic, we're sending multi-sensory packs to people living with dementias.
Created by our artistic team, who speak to the individuals or carers on the telephone before making them, these personalised packs include interactive videos, music and sensory materials which stimulate all the senses. This Autumn we're teaming up with the Barchester Foundation, Jackson's Lane and the London Boroughs of Haringey, Lewisham and Redbridge to distribute the packs further.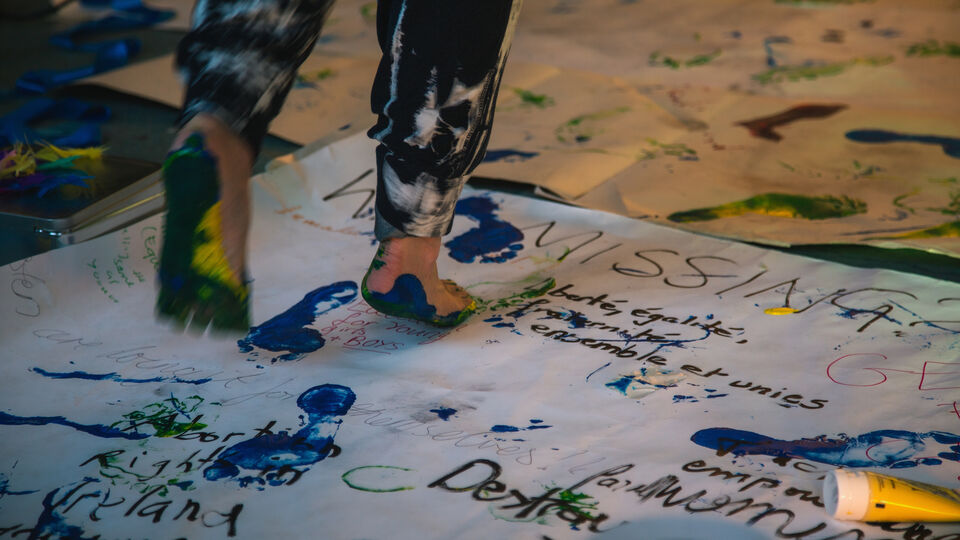 We Will Be Happy Here
Behind-the-scenes we'll be planning for We Will Be Happy Here, an inclusive, sensory, interactive pop-up installation made with and for learning disabled people and their friends or family.
It asks, what would it feel like to live in a HERE and NOW that is properly inclusive? What possibilities could that open up for you, and how might it change what you do and who you become?
We Will Be Happy Here is set to tour in 2021.